Personal Training and Massage on the French Riviera From Monaco to Cannes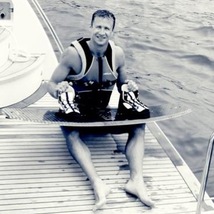 Frederic is an Elite Personal Trainer available for clients from Monaco to Cannes, speaking both english and french, offering bespoke fitness solutions as well as providing sports Massage on the French Riviera (Côte d'Azur), your private coach at home, outdoor, in hotel and on yacht.
First and foremost, Frederic has a very straight-forward approach to his fresh and dynamic training style. His sole focus is on helping you meet your specified goals in the desired time frame, and then assisting you in maintaining this as a new way of life. He keeps the process as simple as possible and unlike other personal trainers will not try to overwhelm you with a drone of 'Positive Mental Attitude', persuade you of gimmicks, or attempt to capture your attention with an endless list of cheesy 'inspirational' quotes pulled from a book. Frederic takes a much more genuine approach to his work which has been noticed and remarked on by clients.
---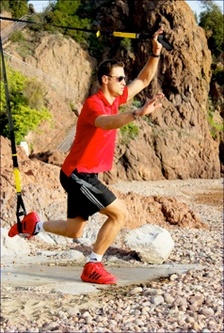 He has been a professional athlete for more than ten years and brings a wealth of experience to assist others in achieving their objectives. Whether you desire increased fitness, weight-loss/gain, increased well-being or improved competition level; Frederic will create goal-specific programmes and eating plans tailored to your individual requirements.
Frederic firmly believes the basic principles that with strong determination and commitment to a training programme, coupled with the right diet, he can get you from where you are at the moment to where you want to be. Crash-diets and extreme regimes are impossible to maintain in the longterm as well as having serious health implications - your body is your only weapon towards a healthier and fitter future, and regardless of your current lifestyle, Frederic can help you feel and perform at your best.
Services provided At home, in your hotel, at your villa, on yacht & outdoor. Methods employed when designing or updating client training programs:- Postural and body composition assessment. - Core and balance training.Weight training using gym equipment and/or body weight. - Cardiovascular training. - Stretching and flexibility. - Nutritional advice and weight management. - Measurements, feedback and follow-up on objectives.
Read more on his Expertise on Pre / Post Pregnancy, Weight Loss Programmes, Pilates / Stretching, Running / Stamina, Strength / Body Mass Training, Senior Sport, Reshaping, Sports Massage, Relaxation, pain relief on the website section
Expertise and articles shared daily
.
Personal training session on house calls are also covered in Saint Tropez, specialized in TRX master, Kettlebell instructor, Body pump tm instructor, Kick boxing, Hiit ( high intense intervals training) instructor, Brazilan Butt burner, Core exercises, Personal training in Cannes & Monaco can Maximize your fitness level.
---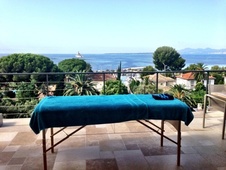 Following intensive massage training in the UK, Frederic provides relief from muscle aches and pains whether sports induced or longstanding as well as massage for tension, stress and relaxation.
Done regularly Sports Massage has been shown to improve overall performance on all levels including stamina, flexibility, improved speed and reduce recovery rate. He also uses the 12 standard meridians to unlock channels of energy after any trauma , stress & injuries.
Frédéric comes to you with all equipments needed
towels, arnica oil, table. 24/7.
www.monaco-massage.com
---
Fitness Gallery